Opening times
| | |
| --- | --- |
| Monday | 12:00-22:00 |
| Tuesday | 12:00-22:00 |
| Wednesday | 12:00-22:00 |
| Thursday | 12:00-22:00 |
| Friday | 12:00-22:00 |
| Saturday | 12:00-22:00 |
| Sunday | 12:00-22:00 |
Delivery times
Only pickup
Address
Kortestraat 14
,
3000 Leuven
Website
Payment methods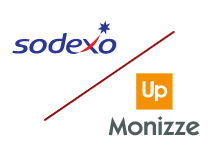 Ali Baba delivers in the following areas:
Average 4 stars out of 54 reviews.
Never Again
10/11/2021 on 23:43
Kapsalon kip besteld waarbij de kip totaal niet naar kip smaakte en voelde. We zijn hiermee terug gegaan en ze begonnen ons uit te maken als leugenaars en dieven terwijl we totaal niet tevreden waren met het eten. Op onze afhaaltijd moesten we nog wachten
30/03/2021 on 22:42
Het was zeer lekker
26/03/2021 on 20:57
Lekker eten maar onvriendelijke bediening. Als het niet voor het eten was kwam ik niet meer binnen. Uitbater schreeuwde en was zeer onbeleefd.
12/11/2020 on 20:23
Pefect!
16/10/2020 on 20:13
Mensen die na mij binnen waren werden voor mij bediend..
21/09/2020 on 9:17
30/08/2020 on 20:34
This order was placed on a busy day. Delivery times are then usually longer.