Opening times
| | |
| --- | --- |
| Monday | 13:00-21:30 |
| Tuesday | 13:00-21:30 |
| Wednesday | 13:00-21:30 |
| Thursday | 13:00-21:30 |
| Friday | 13:00-21:30 |
| Saturday | 13:00-21:30 |
| Sunday | 13:00-21:30 |
Delivery times
| | |
| --- | --- |
| Monday | 13:00-21:30 |
| Tuesday | 13:00-21:30 |
| Wednesday | 13:00-21:30 |
| Thursday | 13:00-21:30 |
| Friday | 13:00-21:30 |
| Saturday | 13:00-21:30 |
| Sunday | 13:00-21:30 |
Address
Stalenstraat 139
,
3600 Genk
Website
Payment methods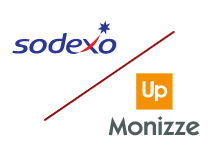 Ali Baba Stalenstraat delivers in the following areas:
Average 4.5 stars out of 69 reviews.
Zeer weinig saus en het gevoel dat het snel , snel was klaargemaakt. Bezorger zoals altijd goed
18/04/2022 on 20:10
24/10/2021 on 20:25
This order was placed on a busy day. Delivery times are then usually longer.
Was heel lekker ????
24/09/2021 on 20:14