Opening times
| | |
| --- | --- |
| Monday | |
| Tuesday | 16:00-22:00 |
| Wednesday | 16:00-22:00 |
| Thursday | 16:00-22:00 |
| Friday | 16:00-22:00 |
| Saturday | 16:00-22:00 |
| Sunday | 16:00-22:00 |
Delivery times
| | |
| --- | --- |
| Monday | |
| Tuesday | 16:00-22:00 |
| Wednesday | 16:00-22:00 |
| Thursday | 16:00-22:00 |
| Friday | 16:00-22:00 |
| Saturday | 16:00-22:00 |
| Sunday | 16:00-22:00 |
Address
Antwerpse Steenweg 152
,
2660 Hoboken
Website
Payment methods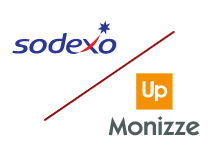 Almina delivers in the following areas:
Average 4 stars out of 35 reviews.
Meer dan anderhalf uur gewacht
23/06/2022 on 20:43
Eten zeer lekker,bedankt
15/06/2022 on 20:16
Snelle levering
08/04/2022 on 21:24
eten super lekker,zeker voldoende porties,levering stipt op afgesproken uur. Een aanrader
08/04/2022 on 20:22
Supersnel bezord zoals we gewend zijn ondertussen
25/12/2021 on 15:02
Kapsalon pita besteld kreeg een showarma Durum showarma besteld en kreeg pita????????
23/12/2021 on 22:54
Bestelling geplaatst voor levering op een bepaald uur veel te laat geleverd bij bellen bijzonder onvriendelijk annuleren kon ik niet want was al betaald Spijtig genoeg
08/12/2021 on 21:13