Opening times
| | |
| --- | --- |
| Monday | 16:00-23:00 |
| Tuesday | 16:00-23:00 |
| Wednesday | 16:00-23:00 |
| Thursday | 16:00-23:00 |
| Friday | 16:00-23:00 |
| Saturday | 16:00-23:00 |
| Sunday | 16:00-22:00 |
Delivery times
| | |
| --- | --- |
| Monday | 16:00-22:00 |
| Tuesday | 16:00-22:00 |
| Wednesday | 16:00-22:00 |
| Thursday | 16:00-22:00 |
| Friday | 16:00-22:00 |
| Saturday | 16:00-22:00 |
| Sunday | 16:00-22:00 |
Address
Loenhoudseweg 35
,
2320 Hoogstraten
Website
Payment methods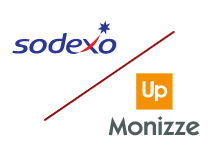 Anatolia Kebab Hoogstraten delivers in the following areas:
Average 4.5 stars out of 46 reviews.
Snelle levering en vriendelijk bezorgd.
07/05/2022 on 23:01
Vegetarische pizza met als extra champignons: super lekker en rijkelijk belegd met verse groentjes! Was voor mij 1e x dat ik hier bestelde, maar wordt zeker en vast vervolgd! Ook niet onbelangrijk: heel vriendelijke bezorger!!!!!!
01/04/2022 on 10:00
23/01/2022 on 19:50
This order was placed on a busy day. Delivery times are then usually longer.
wel heel lekker
19/01/2022 on 10:43
Basket - pieces
Anatolia Kebab Hoogstraten