Opening times
| | |
| --- | --- |
| Monday | 15:00-23:15 |
| Tuesday | 15:00-23:15 |
| Wednesday | 15:00-23:15 |
| Thursday | 15:00-23:15 |
| Friday | 15:00-23:30 |
| Saturday | 15:00-23:30 |
| Sunday | 15:00-22:45 |
Delivery times
Only pickup
Address
Ringlaan 18
,
3630 Maasmechelen
Website
Payment methods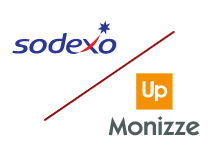 Anatolian Kebap Pizza Grill delivers in the following areas:
Average 4.5 stars out of 218 reviews.
zeer lekker en zeer goed gegrild..TOP!!!
30/06/2022 on 20:05
was een beetje chaos, saus op de grote kebap vergeten, verder alles ok
27/06/2022 on 8:10
This order was placed on a busy day. Delivery times are then usually longer.
Alles mooi op tijd. schotels hebben heerlijk gesmaakt.
26/06/2022 on 10:00
Gewoon de beste van de maaskant !!
24/06/2022 on 22:58
Mooi op tijd klaar, zoals altijd lekker, en zeer vrolijk en vriendelijke bediening????
23/06/2022 on 13:48
Altijd lekker, vrolijk en aardig personeel eten goed verzorgd vanuit een proper zaak.
21/06/2022 on 19:58
Lekker en vriendelijk !!!
11/06/2022 on 20:05
Lekker en een goeie services ????
28/05/2022 on 20:41
Basket - pieces
Anatolian Kebap Pizza Grill