Opening times
| | |
| --- | --- |
| Monday | |
| Tuesday | 16:00-23:00 |
| Wednesday | 16:00-23:00 |
| Thursday | 16:00-23:00 |
| Friday | 11:00-14:00 & 16:00-23:00 |
| Saturday | 16:00-23:00 |
| Sunday | 16:00-23:00 |
Delivery times
| | |
| --- | --- |
| Monday | |
| Tuesday | 16:00-23:00 |
| Wednesday | 16:00-23:00 |
| Thursday | 16:00-23:00 |
| Friday | 11:00-14:00 & 16:00-23:00 |
| Saturday | 16:00-23:00 |
| Sunday | 16:00-23:00 |
Address
Dorpstraat 19
,
2180 Ekeren
Website
Payment methods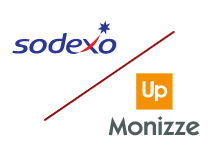 Bella Vita delivers in the following areas:
Average 4.5 stars out of 42 reviews.
Pita en scampi waren superlekker.levertijd was zeer snel.fritjes waren nog warm en alles zat erbij.dikke aanrader
24/06/2022 on 20:32
Eten was lekker en de levertijd was tot op de minuut juist
14/06/2022 on 20:51
Eten is lekker maar bezorgtijden zijn Waanzinnig lang en kloppen niet mat wat er geadverteerd wordt...
05/06/2022 on 10:18
Was op tijd en ook lekker niet alles op gekregen
17/05/2022 on 20:21
Super lekker eten
06/02/2022 on 21:19
This order was placed on a busy day. Delivery times are then usually longer.
Was lekker en rond de doorgegeven tijd geleverd.
29/01/2022 on 19:39
Quatro stagione was goed 4 kazen pizza was smakeloos waar was de kaas?
29/01/2022 on 17:20
Prima op tijd en lekker
12/01/2022 on 19:15
Meer dan 2 uur wachten is er een beetje over. Op dit moment nog geen eten ontvangen en het zal mss al lang koud zijn.
07/01/2022 on 20:29