Opening times
| | |
| --- | --- |
| Monday | 13:00-22:45 |
| Tuesday | 13:00-22:45 |
| Wednesday | |
| Thursday | 13:00-22:45 |
| Friday | 13:00-22:45 |
| Saturday | 14:30-22:45 |
| Sunday | 12:00-22:00 |
Delivery times
| | |
| --- | --- |
| Monday | 13:00-21:45 |
| Tuesday | 13:00-22:00 |
| Wednesday | |
| Thursday | 13:00-22:30 |
| Friday | 13:00-22:45 |
| Saturday | 14:30-22:45 |
| Sunday | 12:00-21:45 |
Address
Vrasenestraat 47
,
9120 Beveren
Website
Payment methods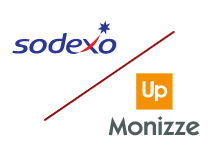 Cairo One delivers in the following areas:
Average 4.5 stars out of 38 reviews.
Het eten was weer super lekker De bezorging was zeer goed en op tijd Doe zo verder jullie zijn goed bezig
08/03/2022 on 22:10
Sneller dan 't voorgestelde uur Wel het sausje vergeten bij de gambas, doch deze waren heel lekker De wrap heel gevuld
28/02/2022 on 10:09
Heel lekker! Super vriendelijke mensen!! Altijd goede timing!
04/02/2022 on 20:01
Lekker gegeten
28/01/2022 on 20:54
16/01/2022 on 20:22
This order was placed on a busy day. Delivery times are then usually longer.
Lekker en voldoende gegeten
08/01/2022 on 19:38
Zoals steeds is het eten zeer lekker. De bezorger is steeds uiterst vriendelijk, met vriendelijke bezorging smaakt het eten ons nog meer :-).
23/12/2021 on 10:02