Opening times
| | |
| --- | --- |
| Monday | 11:00-23:00 |
| Tuesday | 11:00-23:00 |
| Wednesday | 11:00-23:00 |
| Thursday | 11:00-23:00 |
| Friday | 11:00-23:00 |
| Saturday | 11:00-23:00 |
| Sunday | 14:00-23:00 |
Delivery times
| | |
| --- | --- |
| Monday | 11:00-22:45 |
| Tuesday | 11:00-22:45 |
| Wednesday | 11:00-22:45 |
| Thursday | 11:00-22:45 |
| Friday | 11:00-22:45 |
| Saturday | 11:00-22:45 |
| Sunday | 14:00-22:45 |
Address
Lierbaan 53
,
2580 Putte
Website
Payment methods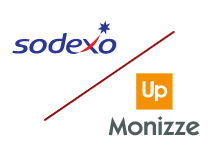 Cesars delivers in the following areas:
Average 4 stars out of 229 reviews.
Zeer tevreden. Op het richtuur
30/06/2022 on 18:16
26/06/2022 on 22:00
This order was placed on a busy day. Delivery times are then usually longer.
45 minuten te laat en verkeerde bestelling, heb bezorger met eten terug gestuurd, fles drank was er niet bij, zou er nog eens 20 minuten op moeten wachten en dan was het eten koud. Voor mij geen bestelling meer van cesars Putte via take away.
22/06/2022 on 22:01
Lekker en snel
17/06/2022 on 20:24
Zeer snelle service. Was 10 á 15 min eerder dan verwacht. Eten zag er heel verzorgd uit. En het was nog super warm.
13/06/2022 on 23:27
Supper goed lekker en snel
13/06/2022 on 22:13