Opening times
| | |
| --- | --- |
| Monday | 10:00-14:00 & 16:30-22:00 |
| Tuesday | 10:00-14:00 & 16:30-22:00 |
| Wednesday | 10:00-14:00 & 16:30-22:00 |
| Thursday | 10:00-14:00 & 16:30-22:00 |
| Friday | 10:00-14:00 & 16:30-22:00 |
| Saturday | 10:00-14:00 & 16:30-22:00 |
| Sunday | |
Delivery times
| | |
| --- | --- |
| Monday | 10:00-14:00 & 16:30-22:00 |
| Tuesday | 10:00-14:00 & 16:30-22:00 |
| Wednesday | 10:00-14:00 & 16:30-22:00 |
| Thursday | 10:00-14:00 & 16:30-22:00 |
| Friday | 10:00-14:00 & 16:30-22:00 |
| Saturday | 10:00-14:00 & 16:30-22:00 |
| Sunday | |
Address
Brusselsesteenweg 445
,
1980 Eppegem
Website
Payment methods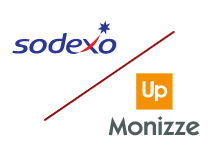 Chef Eat & Go delivers in the following areas:
Average 4 stars out of 18 reviews.
Lekker en goed. Grote porties. Levertijd duurde wel even. Was bijna anderhalf uur, maar we hebben pas om 18u besteld en ik ga ervan uit dat het gewoon spitsuur was. We bestellen zeker nog een keer.
29/12/2021 on 20:17
Altijd te laat aangegeven levertijd 1u. En dan komen ze nog te laat
27/12/2021 on 16:41
Tout s'est perfectionné. Très vite préparation et livraison. la pizza était délicieuse
01/12/2021 on 13:01
Snelle levering, 1 broodje was warm - andere niet. Toch duur tov andere broodjeszaken
29/10/2021 on 15:09
Pizza's OK, rest (burgers, slaatje) niet op niveau
20/06/2021 on 12:17
Zoals het hoort, goed bezig.
15/05/2021 on 16:33
18:30 besteld Vermoedelijk levertijd na bestelling 19:10 Werkelijke levertijd 19:45 Gevolg alles koud
12/05/2021 on 20:35