Opening times
| | |
| --- | --- |
| Monday | 11:30-14:00 & 16:30-00:00 |
| Tuesday | 11:30-14:00 & 16:30-00:00 |
| Wednesday | 11:30-14:00 & 16:30-00:00 |
| Thursday | 11:30-14:00 & 16:30-00:00 |
| Friday | 11:30-14:00 & 16:30-01:30 |
| Saturday | 11:30-01:30 |
| Sunday | 16:00-00:00 |
Delivery times
| | |
| --- | --- |
| Monday | 11:30-14:00 & 16:30-23:45 |
| Tuesday | 11:30-14:00 & 16:30-23:45 |
| Wednesday | 11:30-14:00 & 16:30-23:45 |
| Thursday | 11:30-14:00 & 16:30-23:45 |
| Friday | 11:30-14:00 & 16:30-00:45 |
| Saturday | 11:30-00:30 |
| Sunday | 16:00-23:45 |
Address
Genkerbaan 5
,
3520 Zonhoven
Website
Payment methods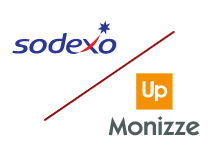 Chef Eethuis delivers in the following areas:
Average 4 stars out of 15 reviews.
Veel en lekker eten. Voor herhaling vatbaar.
22/06/2022 on 19:05
Zeer lekker en verse groenten
20/06/2022 on 21:19
Te weinig saus op mijn durum. Geen optie om salade toe te voegen op je kapsalon voor online bestelling.
16/06/2022 on 0:18
Had zonder salade besteld maar met salade gekregen, het was koud
10/05/2022 on 21:54
alles netjes in orde, op tijd geleverd, nog warm en lekker! Prima werk ????
07/05/2022 on 20:45
Lange levertijd en eten was al koud En mini potje saus bij de schotel
09/04/2022 on 11:36
Te weinig saus op de vegetarische durum
14/03/2022 on 7:20
This order was placed on a busy day. Delivery times are then usually longer.
Super lekker! Mega vriendelijk!!;
03/03/2022 on 21:01
Saai ongekruid vlees en friet
26/02/2022 on 7:42