Opening times
| | |
| --- | --- |
| Monday | 16:30-23:00 |
| Tuesday | 11:30-14:00 & 16:30-23:00 |
| Wednesday | 11:30-14:00 & 16:30-23:00 |
| Thursday | 11:30-14:00 & 16:30-23:00 |
| Friday | 11:30-14:00 & 16:30-23:14 |
| Saturday | 15:30-23:00 |
| Sunday | 12:00-14:00 & 16:30-23:00 |
Delivery times
| | |
| --- | --- |
| Monday | 16:30-23:00 |
| Tuesday | 11:30-14:00 & 16:30-23:00 |
| Wednesday | 11:30-14:00 & 16:30-23:00 |
| Thursday | 11:30-14:00 & 16:30-23:00 |
| Friday | 11:30-14:00 & 16:30-23:00 |
| Saturday | 15:30-23:00 |
| Sunday | 12:00-14:00 & 16:30-23:00 |
Address
Leuvenselaan 262
,
3300 Tienen
Website
Payment methods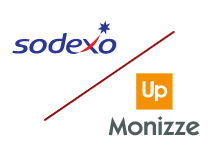 De Gouden Frituur delivers in the following areas:
Average 5 stars out of 3 reviews.
Aanrader
15/01/2022 on 20:25
Voor herhaling vatbaar
02/01/2022 on 0:38
Heel vriendelijk, en ook lekker!
31/12/2021 on 21:37
No products found
Bereide Gerechten

Warme Broodjes

Mitraillette
Choise of: mayonaise, cocktail, looksaus, andalouse, curry ketchup, ketchup and more.
Bicky Broodjes

Speciale Snacks

Snacks

Frieten

Sauzen