Opening times
| | |
| --- | --- |
| Monday | |
| Tuesday | 16:30-22:30 |
| Wednesday | 16:30-22:30 |
| Thursday | 16:30-22:30 |
| Friday | 16:30-22:30 |
| Saturday | 16:30-22:30 |
| Sunday | 16:30-22:30 |
Delivery times
| | |
| --- | --- |
| Monday | |
| Tuesday | 16:30-22:00 |
| Wednesday | 16:30-22:00 |
| Thursday | 16:30-22:00 |
| Friday | 16:30-22:00 |
| Saturday | 16:30-22:00 |
| Sunday | 16:30-22:00 |
Address
Leuvensesteenweg 316
,
3370 Boutersem
Website
Payment methods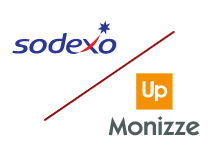 Desperado delivers in the following areas:
Average 4.5 stars out of 351 reviews.
Zonder ajuin gevraagd. Al drie keer verkeerd gemaakt. Echt jammer!
09/06/2022 on 22:51
Het heeft zeer lang geduurd eer de beselling er was (1 uur 15 minuten). Het eten zelf was wel lekker alleen spijtig dat de cocktailsaus die we besteld hadden niet op onze durum zat. En zo zonder saus is het toch niet hetzelfde.
03/06/2022 on 8:59
Zoals altijd heerlijke pizza's en vriendelijk personeel! Wat we wilden bestellen was er niet meer, maar dat werd meer als goed gemaakt met gratis drankjes bij levering :)
12/05/2022 on 21:59
Ik bestelde een kebab met kip en looksaus en kreeg een vegetarische kebab met pikante saus....
12/05/2022 on 10:56
Levering lang geduurd, pasta carbonara olie achtig en 2 porties lookbroodjes waren er niet bij. Persoon die kwam leveren ging t melden maar na een uur nog niks gehoord, teruggebeld, gingen er aan beginnen. 3 uur later dan bestelling eindelijk lookbroodjes
06/05/2022 on 11:46