Opening times
| | |
| --- | --- |
| Monday | 12:00-22:00 |
| Tuesday | 12:00-22:00 |
| Wednesday | 12:00-22:00 |
| Thursday | 12:00-22:00 |
| Friday | 12:00-22:00 |
| Saturday | 12:00-22:00 |
| Sunday | 12:00-22:00 |
Delivery times
| | |
| --- | --- |
| Monday | 12:00-21:45 |
| Tuesday | 12:30-21:45 |
| Wednesday | 12:30-21:45 |
| Thursday | 12:30-21:45 |
| Friday | 12:30-21:45 |
| Saturday | 12:30-21:45 |
| Sunday | 12:30-21:45 |
Address
Beringersteenweg 58
,
3550 Heusden-Zolder
Website
Payment methods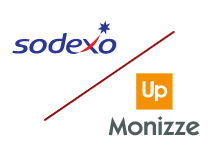 Eat Point delivers in the following areas:
Average 4.5 stars out of 187 reviews.
Weg gegooid geld. Niks waard
20/06/2022 on 7:01
Goed en lekker eten, de beste kebab die ik ooit gegeten heb, veel vlees en lekkere verse groentjes.
08/05/2022 on 23:07
This order was placed on a busy day. Delivery times are then usually longer.
????????????
03/05/2022 on 23:30
????????????
14/04/2022 on 23:34
Alles inorde
25/03/2022 on 19:11