Opening times
| | |
| --- | --- |
| Monday | |
| Tuesday | 17:00-22:00 |
| Wednesday | 17:00-22:00 |
| Thursday | 17:00-22:00 |
| Friday | 17:00-22:00 |
| Saturday | 17:00-22:00 |
| Sunday | 17:00-22:00 |
Delivery times
| | |
| --- | --- |
| Monday | |
| Tuesday | 17:00-21:45 |
| Wednesday | 17:00-21:45 |
| Thursday | 17:00-21:45 |
| Friday | 17:00-21:45 |
| Saturday | 17:00-21:45 |
| Sunday | 17:00-21:45 |
Address
Koning Albertlaan 6
,
3620 Lanaken
Website
Payment methods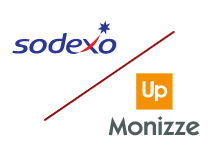 Eethuis Anadolu delivers in the following areas:
Average 4.5 stars out of 24 reviews.
prima verzorgd
17/08/2021 on 19:41
Echt slecht eten...Dit is geen donor kebab!
10/06/2021 on 22:18
Gewoon Super !!! ☆☆☆☆☆
06/06/2021 on 6:46
geleverd op de gevraagde tijd! En heerlijke pizza's
13/05/2021 on 10:27
Het eten was heel goed verzorgd en nog heel warm en het voornaamste, het was heel lekker. Wij zijn echt tevreden ????
12/05/2021 on 20:53
In sneltreinvaart bestelling geleverd aan huis. Geschatte levertijd was meer als gehalveerd! Super!!
25/12/2020 on 19:42
Super lekker en super snel geleverd!
18/12/2020 on 19:19