Opening times
| | |
| --- | --- |
| Monday | |
| Tuesday | 16:00-22:45 |
| Wednesday | 16:00-22:45 |
| Thursday | 16:00-22:45 |
| Friday | 16:00-22:45 |
| Saturday | 16:00-22:45 |
| Sunday | 15:15-22:45 |
Delivery times
| | |
| --- | --- |
| Monday | |
| Tuesday | 16:00-22:45 |
| Wednesday | 16:00-22:45 |
| Thursday | 16:00-22:45 |
| Friday | 16:00-22:45 |
| Saturday | 16:00-22:45 |
| Sunday | 15:15-22:45 |
Address
Gaarveldstraat 115
,
3500 Hasselt
Website
Payment methods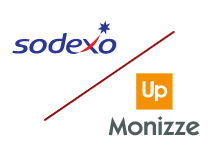 Eethuis Hoekske delivers in the following areas:
Average 4.5 stars out of 200 reviews.
Heerlijk super lekker
12/06/2022 on 1:41
Snelle levering. Vers brood. Er werd rekening gehouden met de extra opmerkingen. Top!
02/06/2022 on 20:37
zeer goed!
30/05/2022 on 12:06
This order was placed on a busy day. Delivery times are then usually longer.
super!!
28/05/2022 on 21:59
Zeer tevreden ????
27/05/2022 on 7:35
Keep up the good work!! Was weer top!
26/05/2022 on 22:36
Vlotte en vriendelijke service
22/05/2022 on 11:02