Opening times
| | |
| --- | --- |
| Monday | |
| Tuesday | 17:00-22:45 |
| Wednesday | 17:00-22:45 |
| Thursday | 17:00-22:45 |
| Friday | 17:00-22:45 |
| Saturday | 17:00-22:45 |
| Sunday | 17:00-22:45 |
Delivery times
| | |
| --- | --- |
| Monday | |
| Tuesday | 17:00-22:30 |
| Wednesday | 17:00-22:30 |
| Thursday | 17:00-22:30 |
| Friday | 17:00-22:30 |
| Saturday | 17:00-22:30 |
| Sunday | 17:00-22:30 |
Address
Gallifortlei 283
,
2100 DEURNE
Website
Payment methods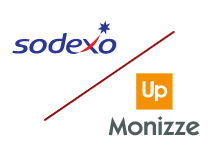 Eethuis Istanbul delivers in the following areas:
Average 4.5 stars out of 103 reviews.
lekker eten een aanrader
12/06/2022 on 17:34
zeer snelle vriendelijke levering . mooie grote porties(kan ik morgen nog van eten ) lekkere warme maaltijd . voor herhaling vatbaar.
28/04/2022 on 22:06
Prima eten en super team ! Ik bestel zeker opnieuw
01/04/2022 on 22:13
Perfect, zoals verwacht ht.
25/02/2022 on 20:41
Zoals altijd, lekker en tip top in orde
16/02/2022 on 22:55
Altijd perfect
04/02/2022 on 21:10
Eten zoals het hoort, op het gemelde tijdstip geleverd. Bedankt.
26/01/2022 on 21:36
Het eten was toppie bedankt
22/12/2021 on 22:14
Alles was koud, inktvisringetjes waren meermaals gebakken en keihard. Onze maag heeft de hele avond geprotesteerd. Niet voor herhaling vatbaar.
16/12/2021 on 23:20