Opening times
| | |
| --- | --- |
| Monday | 17:00-23:00 |
| Tuesday | 17:00-23:00 |
| Wednesday | 17:00-23:00 |
| Thursday | 17:00-23:00 |
| Friday | 17:00-23:00 |
| Saturday | 17:00-23:00 |
| Sunday | 17:00-23:00 |
Delivery times
| | |
| --- | --- |
| Monday | 17:00-22:45 |
| Tuesday | 17:00-22:45 |
| Wednesday | 17:00-22:45 |
| Thursday | 17:00-22:45 |
| Friday | 17:00-22:45 |
| Saturday | 17:00-22:45 |
| Sunday | 17:00-22:45 |
Address
Troyentenhoflaan 44
,
2600 Berchem
Website
Payment methods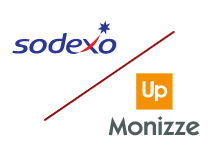 Eethuis Van Gogh delivers in the following areas:
Average 4 stars out of 40 reviews.
Lekkere durum en salade! Zeker aan te raden.
22/06/2022 on 22:51
Lekkere pizza, snel geleverd.
17/09/2021 on 22:36
Fijne durum. Lekkere smaak. Goed gevuld.
09/06/2021 on 19:51
Lekkere pizza, snel klaar. Niets op aan te merken. Gewoon lekker!
07/05/2021 on 21:30
26/04/2021 on 18:36
This order was placed on a busy day. Delivery times are then usually longer.