Opening times
| | |
| --- | --- |
| Monday | 11:00-22:00 |
| Tuesday | 11:00-22:00 |
| Wednesday | 11:00-22:00 |
| Thursday | 11:00-22:00 |
| Friday | 11:00-22:00 |
| Saturday | 11:00-22:00 |
| Sunday | 11:00-22:00 |
Delivery times
| | |
| --- | --- |
| Monday | 12:00-22:00 |
| Tuesday | 12:00-22:00 |
| Wednesday | 14:50-22:00 |
| Thursday | 12:00-22:00 |
| Friday | 12:00-22:00 |
| Saturday | 12:00-22:00 |
| Sunday | 12:00-22:00 |
Address
Mechelsesteenweg 210
,
3020 Herent
Website
Payment methods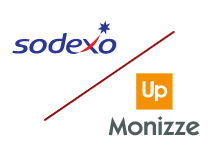 Everest Restaurant delivers in the following areas:
Average 2 stars out of 4 reviews.
Hield zich niet aan gevraagde levertijd. 2 uren te laat. Niet bereikbaar, geen nederlands, geen service. Liever 0 sterren.
15/03/2021 on 9:52
This order was placed on a busy day. Delivery times are then usually longer.
Op het afgesproken leveringstijdstip kregen we een telefoontje "sorry, nu pas bestelbon doorgekregen, we bezorgen je bestelling zo snel mogelijk". 1u later zelf teruggebeld. "Onderweg meneer". Nog halfuur gewacht. Kwaliteit ook bedenkelijk.
25/02/2020 on 20:15
Ik ben vrijwel bekend met Indische keuken maar die eten waren walgelijk en sommige waren niet goed gebakken. Rip mijn geld!!
24/09/2019 on 21:54