Opening times
| | |
| --- | --- |
| Monday | |
| Tuesday | 12:00-20:45 |
| Wednesday | 12:00-20:45 |
| Thursday | 12:00-20:45 |
| Friday | 12:00-20:45 |
| Saturday | 12:00-20:45 |
| Sunday | 12:00-20:45 |
Delivery times
| | |
| --- | --- |
| Monday | |
| Tuesday | 12:00-20:30 |
| Wednesday | 12:00-20:30 |
| Thursday | 12:00-20:30 |
| Friday | 12:00-20:30 |
| Saturday | 12:00-20:30 |
| Sunday | 12:00-20:30 |
Address
Stadsomvaart 16
,
3500 Hasselt
Website
Payment methods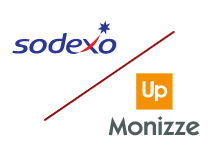 Patat (Fritpoint) delivers in the following areas:
Average 4.5 stars out of 16 reviews.
Zeer goed, lekker en stipt geleverd
12/05/2022 on 19:16
13/03/2022 on 15:34
This order was placed on a busy day. Delivery times are then usually longer.
Frieten waren redelijk plat en de stoofvleessaus was te zout naar mijn smaak. De bestelling en levering waren zeer vlot en perfect op tijd.
01/03/2022 on 21:32
Zeer duur om gewoon te bestellen en af te halen
03/02/2022 on 19:41
Royale porties, zeer vriendelijke bediening
28/12/2021 on 22:06