Opening times
| | |
| --- | --- |
| Monday | 11:30-13:15 & 17:00-22:30 |
| Tuesday | 11:30-13:15 & 17:00-22:30 |
| Wednesday | 11:30-13:15 & 17:00-22:30 |
| Thursday | 11:30-13:15 & 17:00-22:30 |
| Friday | 11:30-13:15 & 17:00-22:30 |
| Saturday | 17:00-22:30 |
| Sunday | 17:00-22:30 |
Delivery times
| | |
| --- | --- |
| Monday | 17:00-22:30 |
| Tuesday | 17:00-22:30 |
| Wednesday | 17:00-22:30 |
| Thursday | 17:00-22:30 |
| Friday | 17:00-22:30 |
| Saturday | 17:00-22:30 |
| Sunday | 17:00-22:30 |
Address
Martelarenlaan 17
,
3010 Kessel-Lo
Website
Payment methods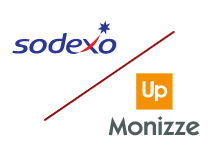 Frituur Station delivers in the following areas:
Average 2.5 stars out of 4 reviews.
ik heb jullie 15maal keren gebeld jullie nemen gewoon niet eens op?. mijn bestelling was niet in orde oke ? ik had 50cl fanta en cola 50cl besteld maar die waren er niet bij dus daarom had ik jullie gebeld 15keren en nog pakken jullie niet eens op?
31/01/2021 on 22:59
This order was placed on a busy day. Delivery times are then usually longer.
Frieten veel te hard gebakken, alhoewel gevraagd om licht gebakken bij medium friet,grote friet ook te hard gebakken..c Curryworst speciaal geleverd zonder special.Gebeld en direct geleverd.Zeer teleurgesteld in kwaliteit frieten.
20/06/2020 on 23:51
Gezien de Corona drukte,duurde de levering langer,mr dat deed niet af aan de smaak????
24/03/2020 on 9:38