Opening times
| | |
| --- | --- |
| Monday | 16:00-22:00 |
| Tuesday | 16:00-22:00 |
| Wednesday | 16:00-22:00 |
| Thursday | 16:00-22:00 |
| Friday | 16:00-22:00 |
| Saturday | 16:00-22:00 |
| Sunday | 16:00-22:00 |
Delivery times
| | |
| --- | --- |
| Monday | 16:00-21:30 |
| Tuesday | 16:00-21:30 |
| Wednesday | 16:00-21:30 |
| Thursday | 16:00-21:30 |
| Friday | 16:00-21:30 |
| Saturday | 16:00-21:30 |
| Sunday | 16:00-21:30 |
Address
Koolmijnlaan 4
,
3530 Houthalen-Helchteren
Website
Payment methods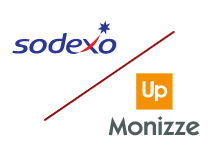 Frituur 'T Verschil Houthalen delivers in the following areas:
Average 2.5 stars out of 3 reviews.
13 de van de maand , toch kunnen bestellen - in ieder geval toch kunnen smullen van frieten , goede samen werking eten online + frituur t verschil
13/10/2021 on 19:49
Het eten was goed. Jammere was dat we van Eten online de melding kregen dat de bestelling geanuleerd was door de mensen van het 't Verschil. Na telefonisch contact met 't verschil zelf was het toch nog in orde gekomen. Top!!
13/06/2019 on 14:30
Basket - pieces
Frituur 'T Verschil Houthalen