Opening times
| | |
| --- | --- |
| Monday | |
| Tuesday | 15:00-22:00 |
| Wednesday | 15:00-22:00 |
| Thursday | 15:00-22:00 |
| Friday | 15:00-22:00 |
| Saturday | 15:00-22:00 |
| Sunday | 15:00-22:00 |
Delivery times
| | |
| --- | --- |
| Monday | |
| Tuesday | 14:00-21:00 |
| Wednesday | 14:00-21:00 |
| Thursday | 14:00-21:00 |
| Friday | 14:00-21:00 |
| Saturday | 14:00-21:00 |
| Sunday | 14:00-21:00 |
Address
Donksesteenweg 212
,
2930 Brasschaat
Website
Payment methods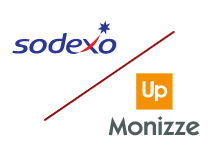 Giovanni'S Brasschaat delivers in the following areas:
Average 4.5 stars out of 23 reviews.
Lekker eten, snelle afhandeling
20/05/2022 on 22:40
De bestelde pizza was heerlijk! We kennen het restaurant al vele jaren en waren/zijn er altijd tevreden
21/08/2021 on 16:53
Doe zo voort. Excellent!
21/07/2021 on 12:09
Alles was in orde. Lekker
20/06/2021 on 14:19
Was een zeer lekkere piza . En geen droge zware deeg zoals bij de meeste . Alkes was ook nog goed warm toen het aan kwam en vriendelijke bediening . Zal er zeker nog bestellen.
20/06/2021 on 0:13
Het was superlekker!
24/05/2021 on 9:45
This order was placed on a busy day. Delivery times are then usually longer.
timing top. salade scampi top. vlees Giovannis special: vlees: deze keer niet top: veel taai vlees met vezeltjes.
De Keuster - Blancke Anne-Mie
21/05/2021 on 21:08
Pizza's ok. Levertijd die gevraagd werd, werd gerespecteerd dus absoluut een aanrader!
01/05/2021 on 20:21
No products found
Popular dishes
Margarita
Tomaten & Kaas
Choise of: ananas, ansjovis, bolognese, calamares, champignons, ei and more.
Pïta Schotel
Choise of: friet, brood and more.
Pizza's

Italiaanse Gerechten

Oven Gerechten

Spaghetti Dello Chef
Tomatensaus, Paprika, Kaas, Ui, Champignons, Bolognesesaus
Ravioli
Tomatensaus, Kaas, Paprika, Bolognese
Tortelinni Toscana
Tomatensaus, Ui, Paprika, Champignons, Kaas
Tris
Mix Van Lasagne, Canelloni, Tortellini
Schotel Pita

Schotel Lams

Schotel Kip

Giovanni's special

Specialiteit van het huis.
Giovanni's special
4 soorten vlees, salade, friet of pita brood (2 stuks).
Choise of: friet, brood and more.
Vis Gerechten

Scampi's Met Roomsaus + Salade & Frieten (9 stuks)
Salades

Look brood

Sauzen