Opening times
| | |
| --- | --- |
| Monday | 14:00-23:30 |
| Tuesday | 14:00-23:30 |
| Wednesday | 14:00-23:30 |
| Thursday | 14:00-23:30 |
| Friday | 14:00-23:30 |
| Saturday | 14:00-23:30 |
| Sunday | 14:00-23:30 |
Delivery times
| | |
| --- | --- |
| Monday | 14:00-23:15 |
| Tuesday | 14:00-23:15 |
| Wednesday | 14:00-23:15 |
| Thursday | 14:00-23:15 |
| Friday | 14:00-23:15 |
| Saturday | 14:00-23:15 |
| Sunday | 14:00-23:15 |
Address
Kloosterstraat 77
,
2180 EKEREN
Website
Payment methods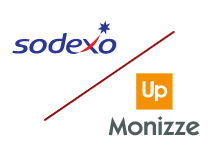 Giovanni's Ekeren delivers in the following areas:
Average 3.5 stars out of 199 reviews.
Vlug geleverd en zeer lekker aanrader.
20/12/2021 on 20:23
Service was in orde en levering ook op tijd
09/12/2021 on 20:19
Eten besteld om na 1 uur te leveren. 90min later gebeld en toen werd eten doorweekt en ijskoud geleverd. Niet de eerste keer. Jammer, ik wilde het nog een kans geven maar dit nooit meer
03/12/2021 on 20:27
Om 17 u bestelling geplaatst voor levering 18.15u. Om 18.15u telefoon dat er pas een uur Later Zou geleverd worden, max 1,5u. Om 19.45 u dat ze bestelling annuleren en niet kunnen leveren vanwege drukte.
28/11/2021 on 22:51
2u moeten wachten op eten hoewel we dit na 25 min. Zouden gehad hebben. Eten was ook koud. We hebben dit in het verleden ook reeds gehad. Hier bestellen we zeker niet meer.
15/11/2021 on 12:21
Veel te lang moeten wachten. Misschien eerder eerlijke levertijd doorgeven. Een fles wijn als cadeau maakt veel goed.
12/11/2021 on 22:57
De kippen nuggets waren niet goed gebakken
26/10/2021 on 20:01
Hadden uur vroeger dan gevraagd geleverd en was wel lastig.. al een geluk, dat er iemand thuis was.. Gr.
24/10/2021 on 21:42
Levering voorzien rond 19u50, de besteller was hier om 21u40! Hij zei dat hij 1u30 aan een verkeerd huisnr heeft gewacht. Hij belde mij via WApp maar internet staat niet 24/24 aan. Gevolg: koud eten! Het tel nr dat jullie opgeven is constant onbereikbaar!
11/10/2021 on 17:23
This order was placed on a busy day. Delivery times are then usually longer.
Stipt en lekker
10/10/2021 on 7:47