Opening times
| | |
| --- | --- |
| Monday | 16:00-23:15 |
| Tuesday | 16:00-23:15 |
| Wednesday | |
| Thursday | 16:00-23:15 |
| Friday | 16:00-23:15 |
| Saturday | 16:00-23:15 |
| Sunday | 16:00-23:15 |
Delivery times
| | |
| --- | --- |
| Monday | 16:30-23:00 |
| Tuesday | 16:30-23:00 |
| Wednesday | |
| Thursday | 16:30-23:00 |
| Friday | 16:30-23:00 |
| Saturday | 16:30-23:00 |
| Sunday | 16:30-23:00 |
Address
Nieuwstraat 35
,
3300 Tienen
Website
Payment methods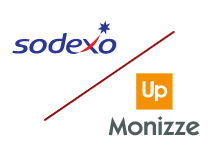 Grill Metin delivers in the following areas:
Average 4.5 stars out of 20 reviews.
Alles prima!
10/01/2022 on 20:12
Lekker
02/11/2021 on 19:50
Was zeker niet slecht, maar de smaken lagen mij echt niet. Wel verzorgd en zag er goed uit. De levering was op tijd en top. Vind de manier waarop je u bestelling moet door geven het duidelijkst en gemakkelijkst.
27/08/2021 on 19:34
Vriendelijk bezorging en afgeleverd op het voorspelde uur Eten was lekker .
07/08/2021 on 21:22
Het eten was wel lekker , maar de aangeduide extra's die je met het '+'lijstje bij je bestelling moest doorgeven zaten er niet bij, terwijl je er toch extra voor betaalt . En hierdoor krijg je natuurlijk ook niet geleverd wat je besteld hebt.
Schittecat Antoine-Boghe Betty
21/07/2021 on 10:03
Lekker en snel
17/07/2021 on 21:43
Niks op aan te merken, Eten is echt lekker! En snel geleverd.
05/06/2021 on 7:28