Opening times
| | |
| --- | --- |
| Monday | 11:30-23:00 |
| Tuesday | 11:30-23:00 |
| Wednesday | 11:30-23:00 |
| Thursday | 11:30-23:00 |
| Friday | 11:30-23:00 |
| Saturday | 11:30-23:00 |
| Sunday | 16:00-23:00 |
Delivery times
| | |
| --- | --- |
| Monday | 11:30-22:45 |
| Tuesday | 11:30-22:45 |
| Wednesday | 11:30-22:45 |
| Thursday | 11:30-22:45 |
| Friday | 11:30-22:45 |
| Saturday | 11:30-22:45 |
| Sunday | 16:00-22:45 |
Address
Luikerstraat 80
,
3800 Sint-truiden
Website
Payment methods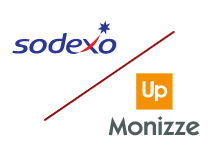 Hacka Sint-Truiden delivers in the following areas:
Average 4.5 stars out of 74 reviews.
One klein broodje missing. Considering it took over an hour to get the original order, no point of calling and complainng. Delicious food but won't order and get it delivered. Rather pick it up myself and make that out of 3 broodjes, only 2 are delivered.
13/04/2022 on 20:29
Goede service, vriendelijke mensen en lekkere broodjes
25/03/2022 on 16:24
Het was superlekker!
03/12/2021 on 14:07
Vlugge en warme levering. Super vriendelijk koerier
01/12/2021 on 14:24
Lekker, en snel geleverd
26/11/2021 on 20:00
Prima service
15/11/2021 on 18:42
Lekker, echt lekker
13/11/2021 on 19:39