Opening times
| | |
| --- | --- |
| Monday | 14:00-22:45 |
| Tuesday | 14:00-22:45 |
| Wednesday | |
| Thursday | 14:00-22:45 |
| Friday | 14:00-22:45 |
| Saturday | 14:00-22:45 |
| Sunday | 14:00-22:45 |
Delivery times
| | |
| --- | --- |
| Monday | 14:00-22:45 |
| Tuesday | 14:00-22:45 |
| Wednesday | |
| Thursday | 14:00-22:45 |
| Friday | 14:00-22:45 |
| Saturday | 14:00-22:45 |
| Sunday | 14:00-22:45 |
Address
De merodelei 97
,
2300 Turnhout
Website
Payment methods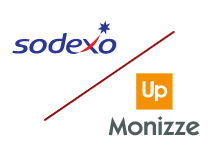 Hapjes Time delivers in the following areas:
Average 3 stars out of 2 reviews.
Lekkere broodjes en royaal belegd.
13/02/2022 on 19:29
This order was placed on a busy day. Delivery times are then usually longer.
Bezorger was met de fiets en verkeerd gereden....dus eten was koud.
12/02/2022 on 20:42