Opening times
| | |
| --- | --- |
| Monday | 12:00-22:00 |
| Tuesday | 12:00-22:00 |
| Wednesday | 15:00-22:00 |
| Thursday | 12:00-22:00 |
| Friday | 12:00-01:00 |
| Saturday | 12:00-01:00 |
| Sunday | 12:00-22:00 |
Delivery times
| | |
| --- | --- |
| Monday | 12:45-22:00 |
| Tuesday | 12:45-22:00 |
| Wednesday | 15:00-22:00 |
| Thursday | 12:45-22:00 |
| Friday | 12:45-23:45 |
| Saturday | 12:45-23:45 |
| Sunday | 12:45-22:00 |
Address
Bampslaan 9
,
3500 Hasselt
Website
Payment methods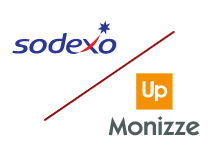 Hasseltse Kebab & Pizzeria delivers in the following areas:
Average 4 stars out of 27 reviews.
Heerlijk
22/06/2022 on 2:05
Correcte levering. Lekker. Zoals het moet zijn.
07/03/2022 on 15:21
Fantastisch!!
02/03/2022 on 20:22
Kebab broodje was gewoon zwart Ook de pizza was zwart aan één kant Spijt van het geld.
03/12/2021 on 21:33
Heel lekker
13/11/2021 on 20:48
Had bestelling geplaats en bevestigingsmail ontvangen. Toen ik aankwam werd er verteld dat er geen bestelling was. Resultaat = geen eten
14/10/2021 on 15:34
Basket - pieces
Hasseltse Kebab & Pizzeria