Opening times
| | |
| --- | --- |
| Monday | 14:00-23:00 |
| Tuesday | 14:00-23:00 |
| Wednesday | 14:00-23:00 |
| Thursday | 14:00-23:30 |
| Friday | 14:00-00:00 |
| Saturday | 14:00-00:00 |
| Sunday | 14:00-22:30 |
Delivery times
| | |
| --- | --- |
| Monday | 14:00-22:45 |
| Tuesday | 14:00-22:45 |
| Wednesday | 14:00-22:45 |
| Thursday | 14:00-22:45 |
| Friday | 14:00-23:45 |
| Saturday | 14:00-23:45 |
| Sunday | 14:00-22:15 |
Address
Steenweg op turnhout 72
,
2360 OUD-TURNHOUT
Website
Payment methods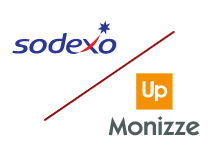 Het Paleis Eethuis delivers in the following areas:
Average 4.5 stars out of 96 reviews.
Bijna 1,5u moeten wachten????echt niet ok!eten zelf is wel lekker
26/06/2022 on 20:08
This order was placed on a busy day. Delivery times are then usually longer.
In de loop van de namiddag besteld, gevraagd om rond 18.00u te leveren, reeds om 17.45u geleverd. Eten was goed warm, netjes verpakt, chauffeur beleefd en verzorgd
25/06/2022 on 20:25
Lekker en een snelle levering.
24/06/2022 on 2:34
Lekker en een snelle levering
03/06/2022 on 20:14
Snelle levering …en lekker
13/05/2022 on 7:16
prima en snelle service! zoals altijd! dank!!
12/05/2022 on 19:49
De kids hebben lekker gesmuld
06/05/2022 on 19:55