Opening times
| | |
| --- | --- |
| Monday | 16:00-23:00 |
| Tuesday | 12:00-23:00 |
| Wednesday | 12:00-23:00 |
| Thursday | 12:00-23:00 |
| Friday | 12:00-23:00 |
| Saturday | 12:00-23:00 |
| Sunday | 12:00-23:00 |
Delivery times
| | |
| --- | --- |
| Monday | 16:00-22:45 |
| Tuesday | 12:00-22:45 |
| Wednesday | 12:00-22:45 |
| Thursday | 12:00-22:45 |
| Friday | 12:00-22:45 |
| Saturday | 12:00-22:45 |
| Sunday | 12:00-22:45 |
Address
MARKT 60
,
2440 GEEL
Website
Payment methods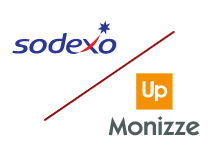 Huzur Geel delivers in the following areas:
Average 4 stars out of 147 reviews.
De bezorger legt het eten gewoon op de grond voor een appartementsblok....
03/06/2022 on 20:50
Was super en lekker warm
26/05/2022 on 20:14
Was heerlijke kapsalon
19/05/2022 on 15:55
Heerlijke kebab :)
03/04/2022 on 20:32
This order was placed on a busy day. Delivery times are then usually longer.