Opening times
| | |
| --- | --- |
| Monday | 15:45-22:00 |
| Tuesday | 15:45-22:00 |
| Wednesday | 15:45-22:00 |
| Thursday | 15:45-22:00 |
| Friday | 15:45-22:00 |
| Saturday | 15:45-22:00 |
| Sunday | 15:45-22:00 |
Delivery times
| | |
| --- | --- |
| Monday | 15:45-21:45 |
| Tuesday | 15:45-21:45 |
| Wednesday | 15:45-21:45 |
| Thursday | 15:45-21:45 |
| Friday | 15:45-21:45 |
| Saturday | 15:45-21:45 |
| Sunday | 15:45-21:45 |
Address
Basilieklaan 73
,
3270 Scherpenheuvel
Website
Payment methods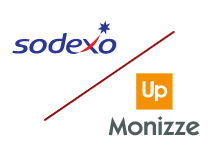 Kebap Store delivers in the following areas:
Average 4.5 stars out of 140 reviews.
Ananas vergeten op de kebab pizza!! Wel 1 € extra betaald!! ????
25/06/2022 on 20:31
Top in orde zoals altijd
12/06/2022 on 18:49
Waren mijn extra besteld bakje vlees vergeten. Maar na een telefoontje bakje mooi nog gebracht en lekker warm en fles cola gekregen als verontschuldiging
29/05/2022 on 21:28
This order was placed on a busy day. Delivery times are then usually longer.