Opening times
| | |
| --- | --- |
| Monday | |
| Tuesday | 11:30-13:30 & 15:30-23:00 |
| Wednesday | 11:30-13:30 & 15:30-23:00 |
| Thursday | 11:30-23:00 |
| Friday | 11:30-13:30 & 15:30-00:00 |
| Saturday | 11:30-00:00 |
| Sunday | 11:30-00:00 |
Delivery times
| | |
| --- | --- |
| Monday | |
| Tuesday | 11:30-13:30 & 15:30-22:45 |
| Wednesday | 11:30-13:30 & 15:30-22:45 |
| Thursday | 11:30-22:45 |
| Friday | 11:30-13:30 & 15:30-23:45 |
| Saturday | 11:30-23:45 |
| Sunday | 11:30-23:45 |
Address
Milostraat 18
,
2400 Mol
Website
Payment methods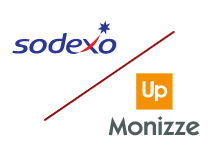 Milo Kebap Pizza Pasta delivers in the following areas:
Average 4.5 stars out of 270 reviews.
Penne arabiata moeten wegsnijden. Veel te pikant. Echt oneetbaar. Jammer
25/06/2022 on 21:09
29/05/2022 on 20:13
This order was placed on a busy day. Delivery times are then usually longer.
Men bestelt om de bestelling 16h te leveren was het bijna 5 uur is nu 2 x achter elkaar gebeurt en dan geef me ook geen seintje van je bestelling zal later zijn. 15 minute à een half uur zo ik nog schappelijk vinden maar bijna een uur née kan niet.
28/05/2022 on 9:17
Zorg er voor dat alles erbij zit!!!!! Wel bedankt om nog eens terug te komen!
27/05/2022 on 20:18
Altijd lekker en vriendelijk personeel. De duur van de levering hangt af van de drukte en van wat je besteld hebt. De ene moment kan het meer dan een half uur duren en de andere maar 15 minuten. Ben nog nooit ontevreden geweest!
23/05/2022 on 16:39