Opening times
| | |
| --- | --- |
| Monday | |
| Tuesday | 17:00-21:30 |
| Wednesday | 17:00-21:30 |
| Thursday | 17:00-21:30 |
| Friday | 17:00-21:30 |
| Saturday | 17:00-21:30 |
| Sunday | 17:00-21:30 |
Delivery times
| | |
| --- | --- |
| Monday | |
| Tuesday | 17:00-21:30 |
| Wednesday | 17:00-21:30 |
| Thursday | 17:00-21:30 |
| Friday | 17:00-21:30 |
| Saturday | 17:00-21:30 |
| Sunday | 17:00-21:30 |
Address
Naamsestraat 25
,
3000 Leuven
Website
Payment methods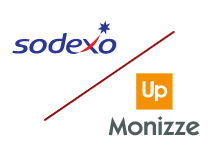 Namaste Tandoori Restaurant delivers in the following areas:
Average 5 stars out of 7 reviews.
Lekker! Gelukkig niet te flauw!
06/02/2022 on 20:07
This order was placed on a busy day. Delivery times are then usually longer.
Heel lekker, grote porties en goed van smaak. Aanrader!
25/12/2021 on 16:30
Snelle service. Kip kadai en rijst ok. Vegetably curry was echt veel te pikant en was zo niet aangeduid.
30/07/2021 on 21:18
Basket - pieces
Namaste Tandoori Restaurant