Opening times
| | |
| --- | --- |
| Monday | |
| Tuesday | 17:00-21:30 |
| Wednesday | 17:00-21:30 |
| Thursday | 17:00-21:30 |
| Friday | 17:00-21:30 |
| Saturday | 17:00-21:30 |
| Sunday | 17:00-21:30 |
Delivery times
| | |
| --- | --- |
| Monday | |
| Tuesday | 17:00-21:30 |
| Wednesday | 17:00-21:30 |
| Thursday | 17:00-21:30 |
| Friday | 17:00-21:30 |
| Saturday | 17:00-21:30 |
| Sunday | 17:00-21:30 |
Address
Stationstraat 38
,
3620 Lanaken
Website
Payment methods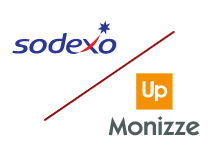 Nankai Sushi Grill & Wok delivers in the following areas:
Average 4.5 stars out of 172 reviews.
Zeer lekker verrast
04/06/2022 on 23:10
Perfect getimed! Heerlijke sushi.
15/04/2022 on 22:35
'S morgens online besteld, 15' na levertijd ontvangen, heel lekker en enorm vriendelijk! ????
16/03/2022 on 20:31
Planning is niet de sterkste kant van Nankai. Altijd vertraging met de levering. Dit keer zou de levering om 17.30u zijn, is deze door Nankai verplaatst naar 17.50u en werd het eten geleverd rond 18.45u..
06/03/2022 on 8:26