Opening times
| | |
| --- | --- |
| Monday | |
| Tuesday | 15:00-22:00 |
| Wednesday | 15:00-22:00 |
| Thursday | 15:00-22:00 |
| Friday | 15:00-22:00 |
| Saturday | 15:00-22:00 |
| Sunday | 15:00-22:00 |
Delivery times
| | |
| --- | --- |
| Monday | |
| Tuesday | 17:00-21:30 |
| Wednesday | 17:00-21:30 |
| Thursday | 17:00-21:30 |
| Friday | 17:00-21:30 |
| Saturday | 17:00-21:30 |
| Sunday | 17:00-21:30 |
Address
Oude vest 110
,
9200 Dendermonde
Website
Payment methods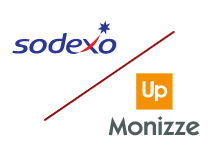 Nori Sushi Wok & Grill delivers in the following areas:
Average 4 stars out of 39 reviews.
Zeker niet de beste of meest verse sushi die ik al gegeten heb. De vis voelde al wat warm aan. Smaken waren oké. Ruime keuze in het assortiment. Levering was wel in orde, binnen het uur geleverd. Dit heeft ons toch de moeite van het afhalen bespaard.
07/07/2021 on 19:29
netjes op tijd en eten is lekker maar de levering was niet compleet, en jammer genoeg reageert nori sushi niet op mails die ik hen hierover stuur. Jammer want dit had makkelijk opgelost kunnen worden, en nu zijn ze een vaste klant kwijt.
20/06/2021 on 11:21
This order was placed on a busy day. Delivery times are then usually longer.
Super lekker maar 3u40 gewacht... met kleine kindjes eten om 21u30 is niet aangenaam
21/03/2021 on 9:07
????????
13/03/2021 on 19:51
Zoek een andere manier voor de invulling van jullie bezorgingen. Keer op keer als we bestellen loopt de wachttijd op tot uren... elke keer telefoontjes "we zullen later zijn.." Beperk jullie aantal bestellingen en garandeer tijdige leveringen!!!
13/02/2021 on 19:50
2,5u gewacht op eten
29/01/2021 on 23:38
Superlekker!!! Beetje langer moeten wachten maar dat was geen probleem!
08/01/2021 on 21:06