Opening times
| | |
| --- | --- |
| Monday | 15:00-22:00 |
| Tuesday | |
| Wednesday | 15:00-22:00 |
| Thursday | 15:00-22:00 |
| Friday | 15:00-22:00 |
| Saturday | 15:00-22:00 |
| Sunday | 15:00-22:00 |
Delivery times
| | |
| --- | --- |
| Monday | 15:00-21:45 |
| Tuesday | |
| Wednesday | 15:00-21:45 |
| Thursday | 15:00-21:45 |
| Friday | 15:00-21:45 |
| Saturday | 15:00-21:45 |
| Sunday | 15:00-21:45 |
Address
Jacoletstraat 14
,
3970 LEOPOLDSBURG
Website
Payment methods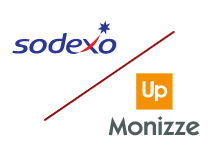 Oba delivers in the following areas:
Average 4 stars out of 35 reviews.
In plaats van grote kebab een grote durum gekregen.
04/05/2022 on 20:47
Lekker eten. Geen te lange wachttijd. Vriendelijk personeel
22/04/2022 on 13:27
Minpunt is de verpakking.
01/04/2022 on 22:48
Zeer snel en vriendelijke bezorging. Eten van oba is altijd lekker.
15/12/2021 on 19:53
vriendelijke bediening, nette zaak
27/10/2021 on 21:11
Eten van Oba is altijd lekker. Maar 2u wachten op uw bestelling is schandalig lang. Dit ligt volgens mij aan menute en niet aan Oba zelf
20/10/2021 on 11:45
Lekker veel eten, vriendelijke bezorger
07/10/2021 on 19:54
Weer zeer lekker gegeten. Netjes op tijd en vriendelijke bezorger. ????
25/08/2021 on 19:43