Opening times
| | |
| --- | --- |
| Monday | 16:00-22:00 |
| Tuesday | 13:00-22:00 |
| Wednesday | 13:00-22:00 |
| Thursday | 16:00-22:00 |
| Friday | 13:00-22:00 |
| Saturday | 13:00-22:00 |
| Sunday | 13:00-22:00 |
Delivery times
| | |
| --- | --- |
| Monday | 16:00-21:45 |
| Tuesday | 13:00-21:45 |
| Wednesday | 13:00-21:45 |
| Thursday | 16:00-21:45 |
| Friday | 13:00-21:45 |
| Saturday | 13:00-21:45 |
| Sunday | 13:00-21:45 |
Address
Delphine Alenuslaan 39
,
3290 Diest
Website
Payment methods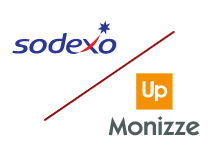 Orient Diest delivers in the following areas:
Average 4.5 stars out of 75 reviews.
Zeer vriendelijk bezorger en goede pizza .
12/06/2022 on 20:34
This order was placed on a busy day. Delivery times are then usually longer.
Bakje kip met frietjes en mayonaise besteld. Ik kreeg enkel kip. Dan bel ik "we zullen frietjes en mayonaise brengen". Dat is het zelfde als een pizza hawai bestellen en de ananas achteraf leveren? Vorige keer ook gezegd dat we niet meer gingen bestelle
08/04/2022 on 23:26
Misschien iets meer scampi i s bij de pasta scampi maar was heel lekker.
25/02/2022 on 20:02
Koude dürüms, wel lekker van smaak.
17/02/2022 on 19:52
Lekker eten, vriendelijke bezorger en snelle levering
14/02/2022 on 21:38
Geweldig snelle levering en vriendelijke bezorger!!!
03/02/2022 on 23:42