Opening times
| | |
| --- | --- |
| Monday | 16:30-00:00 |
| Tuesday | 16:30-00:00 |
| Wednesday | 16:30-00:00 |
| Thursday | 16:30-00:00 |
| Friday | 16:30-01:00 |
| Saturday | 16:30-01:00 |
| Sunday | 16:30-00:00 |
Delivery times
| | |
| --- | --- |
| Monday | 16:30-23:45 |
| Tuesday | 16:30-23:45 |
| Wednesday | 16:30-23:45 |
| Thursday | 16:30-23:45 |
| Friday | 16:30-00:45 |
| Saturday | 16:30-00:45 |
| Sunday | 16:30-23:45 |
Address
Rijksweg 219
,
3650 Lanklaar
Website
Payment methods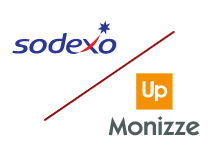 Orient Lanklaar delivers in the following areas:
Average 5 stars out of 361 reviews.
Super snelle levering en lekker ????????????????
27/06/2022 on 21:12
Altijd super Lekker doe zo voort! Grtjes Valentin
26/06/2022 on 3:48
Altijjd heel lekker eten en ruim optijd Grtjs Valentin ;-)
25/06/2022 on 0:55
Super lekker eten, mega snel geleverd, altijd binnen 20min. Kei vriendelijk......gewoon top, blijf zo doorgaan ????
23/06/2022 on 22:02
Altijd top!!
23/06/2022 on 1:04
Lekker gegeten
19/06/2022 on 20:54
This order was placed on a busy day. Delivery times are then usually longer.