Opening times
| | |
| --- | --- |
| Monday | |
| Tuesday | 16:00-21:15 |
| Wednesday | 16:00-21:15 |
| Thursday | 16:00-21:15 |
| Friday | 16:00-21:15 |
| Saturday | 16:00-21:15 |
| Sunday | |
Delivery times
| | |
| --- | --- |
| Monday | |
| Tuesday | 16:00-21:00 |
| Wednesday | 16:00-21:00 |
| Thursday | 16:00-21:00 |
| Friday | 16:00-21:00 |
| Saturday | 16:00-21:00 |
| Sunday | |
Address
Verbertstraat 54
,
2900 SCHOTEN
Website
Payment methods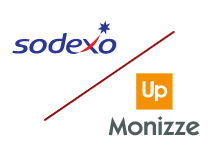 Phoenix Garden delivers in the following areas:
There are no reviews for this restaurant yet.
Jammer, vorige keer super lekker gaan eten in het restaurant zelf. Maar deze keer enorm teleurgesteld in de takeaway. Het eten arriveerde 1u15min te laat, de ribbetjes en broodjes zagen zwart verbrand en de frietjes waren koud.
16/01/2021 on 20:20
No products found
Menu's

Hoofdgerechten

Van de grill. Geserveerd met een frisse salade (zomer) of warme groenten (winter) en aardappelkroketten of bomma frietjes naar keuze.
Phoenix Angus burger
Choise of: Bomma frieten, Aardappelkroketten, Puree van zoete aardappelen, American wedges
Spare ribs
Choise of: Bomma frieten, Aardappelkroketten, Puree van zoete aardappelen, American wedges
Kipfilet
Choise of: Bomma frieten, Aardappelkroketten, Puree van zoete aardappelen, American wedges
Lamskoteletten
Choise of: Bomma frieten, Aardappelkroketten, Puree van zoete aardappelen, American wedges
Phoenix grill (1 persoon)
kipfilet, lamskoteletten, steak en varkenshaasje van de grill
Choise of: Bomma frieten, Aardappelkroketten, Puree van zoete aardappelen, American wedges
Phoenix grill (2 persoon)
kipfilet, lamskoteletten, steak en varkenshaasje van de grill
Choise of: Bomma frieten, Aardappelkroketten, Puree van zoete aardappelen, American wedges
Side dishes

Puree van zoete aardappelen
Salades

Caesarsalade met gegrilde kip
Geitenkaas salade
spek, granny smith appel
Voorgerechten

Dranken