Opening times
| | |
| --- | --- |
| Monday | 16:00-22:00 |
| Tuesday | 16:00-22:00 |
| Wednesday | 16:00-22:00 |
| Thursday | 16:00-22:00 |
| Friday | 16:00-22:00 |
| Saturday | 16:00-22:00 |
| Sunday | 16:00-22:00 |
Delivery times
| | |
| --- | --- |
| Monday | 16:00-22:00 |
| Tuesday | 16:00-22:00 |
| Wednesday | 16:00-22:00 |
| Thursday | 16:00-22:00 |
| Friday | 16:00-22:00 |
| Saturday | 16:00-22:00 |
| Sunday | 16:00-22:00 |
Address
Markt 13
,
1840 Londerzeel
Website
Payment methods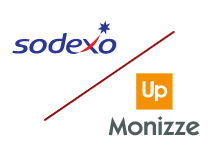 Pizza Delicia 1 delivers in the following areas:
Average 4 stars out of 27 reviews.
Doe zo voort , altijd goed en snel
25/05/2022 on 23:03
Lekkere pizza, snelle levering. Top!
23/05/2022 on 8:00
This order was placed on a busy day. Delivery times are then usually longer.
Had gevraagd geen paprika op de pizza te doen maar lag toch vol paprika. En had als bezorgtijd 17u15 gevraagd, eten kwam pas toe om 18u en was ondertussen niet warm meer. Heel jammer.
27/11/2021 on 19:30
Op tijd. Prima in orde.
23/11/2021 on 21:30
een kleine commerciële geste voor klanten die 1uur en 45 minuten op hun eten moeten wachten zou niet misstaan! Jullie hadden op z'n minst kunnen verwittigen dat het lang ging duren. Het eten was wel lekker.
12/11/2021 on 20:56
Levering initieel niet compleet. Moest nog bellen om het ontbrekende te latrn leveren.
15/10/2021 on 20:12
Lekker maar koud bij aflevering. Wel jammer, wel verse groeten en lekkere frietjes.
28/08/2021 on 17:02
pizza dat geleverd is kwam totaal niet overeen met wat het zou moeten geweest zijn. Overgoten met ketchup
19/08/2021 on 11:46