Opening times
| | |
| --- | --- |
| Monday | 17:00-23:00 |
| Tuesday | 17:00-23:00 |
| Wednesday | 17:00-23:00 |
| Thursday | 17:00-23:00 |
| Friday | 17:00-23:00 |
| Saturday | 17:00-23:00 |
| Sunday | 17:00-23:00 |
Delivery times
| | |
| --- | --- |
| Monday | 17:00-22:45 |
| Tuesday | 17:00-22:45 |
| Wednesday | 17:00-22:45 |
| Thursday | 17:00-22:45 |
| Friday | 17:00-22:45 |
| Saturday | 17:00-22:45 |
| Sunday | 17:00-22:45 |
Address
Harpstraat 4
,
3500 Hasselt
Website
Payment methods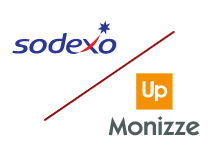 Pizza Family delivers in the following areas:
Average 4.5 stars out of 11 reviews.
Heel lekkere pasta arabiata (klein beetje teveel olie) maar voor de rest is hem heel vers en smakelijk. Er is wel ook een heerlijk broodje erbij. Zeer vriendelijke bediendes.
04/06/2022 on 14:23
supper lekker
30/04/2022 on 21:16
Eerste keer pizza bij hen besteld, heerlijke pizza's!
22/04/2022 on 20:58
ik vond de pizza minder lekker dan de vorige keren, is er iets gewijzigd?
14/04/2022 on 8:52
Altijd best
06/04/2022 on 13:01
No products found
Popular dishes
Margherita
Tomatensaus, kaas
Caprisiosa
Ham en champignons
Pizza's

Stel zelf uw pizza samen

Kaas en tomaat (30cm) basispizza
Pasta's

Keuze uit spaghetti, penne, tagliatelli (Altijd vers gekookte pasta's met vers brood)
Vleesgerechten

Extra sla + pasta of vers brood
Kipgerechten

Extra sla + pasta of vers brood
Insalate salade

+ extra vers brood (eigen bereiding)
Dranken

Alcoholische en niet-alcoholische dranken