Opening times
| | |
| --- | --- |
| Monday | |
| Tuesday | 16:00-22:00 |
| Wednesday | 16:00-22:00 |
| Thursday | 16:00-22:00 |
| Friday | 16:00-22:00 |
| Saturday | 16:00-22:00 |
| Sunday | 16:00-22:00 |
Delivery times
| | |
| --- | --- |
| Monday | |
| Tuesday | 16:00-22:00 |
| Wednesday | 16:00-22:00 |
| Thursday | 16:00-22:00 |
| Friday | 16:00-22:00 |
| Saturday | 16:00-22:00 |
| Sunday | 16:00-22:00 |
Address
Rozenberg 13
,
2400 Mol
Website
Payment methods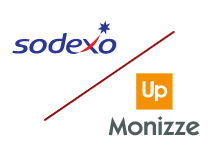 Pizza Masters Mol delivers in the following areas:
Average 4 stars out of 38 reviews.
Lekkere pizza, goed belegd met voldoende toppings en volgens gevraagde tijd geleverd. Prima!!
10/04/2022 on 20:30
This order was placed on a busy day. Delivery times are then usually longer.
Bar slecht . 10 gram kip op lage pizza . Nooit meer
06/04/2022 on 21:38
Normaal zijn we altijd héél tevreden over jullie pizza's anders zouden we ook niet zo vaak bij jullie bestellen maar nu trok de pizza echt op niks! Ik weet niet wat jullie er mee gedaan hadden maar hij was helemaal uitgedroogd en kei hard. €25 weg gegooid
01/04/2022 on 10:27
Heb zonder ham besteld en toch met ham gekregen jammer! Voor de rest was supper lekker en snel bezorgd
17/03/2022 on 21:16
I have been waiting for the order for 2 hours and the order placed at 19:00 has not yet arrived and it has not reached me at all????
15/03/2022 on 21:08
Lekkere pizza, sneller bezorgd dan aangegeven op de traceerfunctie.
15/03/2022 on 20:15
12 maart 2022. pizza besteld om 17:37u, werd geleverd om 20:50u om 19:54 een telefoontje: kunt u de pizza ophalen? geen pizza meer van Pizza Master Mol
13/03/2022 on 19:41
Nooit niet meer!!!! 2,5 uur op mijn eten moeten wachten. 1e x gebeld, het was onderweg. Na 45 min weer gebeld, ik moest me niet druk maken zei ze! Want ze had het druk. Nooooit meer! Waardeloos bedrijf
12/03/2022 on 20:38
Heerlijke pizza's, alles van extra toppings was er ook bij. Levering ging ook vlot.
10/03/2022 on 2:13