Opening times
| | |
| --- | --- |
| Monday | 17:00-23:00 |
| Tuesday | 17:00-23:00 |
| Wednesday | 17:00-23:00 |
| Thursday | 17:00-23:00 |
| Friday | 17:00-23:00 |
| Saturday | 17:00-23:00 |
| Sunday | |
Delivery times
| | |
| --- | --- |
| Monday | 17:00-23:00 |
| Tuesday | 17:00-23:00 |
| Wednesday | 17:00-23:00 |
| Thursday | 17:00-23:00 |
| Friday | 17:00-23:00 |
| Saturday | 17:00-23:00 |
| Sunday | |
Address
Nieuwstraat 6
,
9230 Wetteren
Website
Payment methods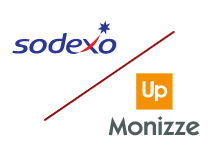 Pizza Hanoo delivers in the following areas:
Average 4.5 stars out of 21 reviews.
bestelling is 60minuten eten is warm en krokant zeker aan te raden als ge geen goesting ebt om te koken .
Yestarday on 20:24
Top prachtig op tijd en vriendelijk
02/06/2022 on 20:37
Snel, vriendelijk en lekker
26/05/2022 on 21:07
altijd lekkere pizza, man!
11/05/2022 on 15:08
Snelle levering en lekkere producten.
29/03/2022 on 19:52
Had een drankje te weinig maar heb er wel voor betaald ????
26/03/2022 on 22:32
Snel en altijd lekker
22/03/2022 on 19:27