Opening times
| | |
| --- | --- |
| Monday | 11:00-13:30 & 17:00-23:00 |
| Tuesday | 11:00-13:30 & 17:00-23:00 |
| Wednesday | 11:00-13:30 & 17:00-23:00 |
| Thursday | 11:00-13:30 & 17:00-23:00 |
| Friday | 11:00-14:00 & 17:00-23:00 |
| Saturday | 16:00-23:00 |
| Sunday | 16:00-23:00 |
Delivery times
| | |
| --- | --- |
| Monday | 11:00-13:30 & 17:00-22:45 |
| Tuesday | 11:00-13:30 & 17:00-22:45 |
| Wednesday | 11:00-13:30 & 17:00-22:45 |
| Thursday | 11:00-13:30 & 17:00-22:45 |
| Friday | 11:00-14:00 & 17:00-22:45 |
| Saturday | 16:00-22:45 |
| Sunday | 16:00-22:45 |
Address
HEIRMANSTRAAT 4-6
,
2170 MERKSEM
Website
Payment methods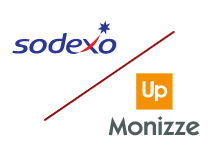 Pizzalijn Merksem delivers in the following areas:
Average 4 stars out of 165 reviews.
zoals steeds verzorgd en vooral heel lekker!
28/06/2022 on 20:12
Geen opmerkingen
19/06/2022 on 9:14
Ingredieten vergeten > amateurfout. Was vroeger altijd lekker. Nu waren ze nauwelijks beter dan diepvriespizza's.
12/06/2022 on 2:20
Deze keer was de levering perfect en stipt zoals het hoort, top
10/06/2022 on 14:02
Niet lang moeten wachten, bezorger zeer vriendelijk, de kip was lekker en goed gaar gebakken, wel frietjes gekregen ipv rijst, maar dat was meer voor de lijn, dus heb ik de frietjes maar gegeten, toch een aanrader !
29/05/2022 on 7:59
Sambal vergeten en eten was koud
16/05/2022 on 20:15
Betaling was niet correct. Volgens bevestigingsmail moest ik 22,25€ betalen, en aan de bezorger moest ik 26,50€ betalen. Ondanks het tonen van mijn bevestigingsmail met bedrag moest ik toch de 26,50€ betalen voor ik mijn pizza's kreeg. Niet correct!
16/05/2022 on 14:57
This order was placed on a busy day. Delivery times are then usually longer.