Opening times
| | |
| --- | --- |
| Monday | 17:00-22:15 |
| Tuesday | |
| Wednesday | 17:00-22:15 |
| Thursday | 17:00-22:15 |
| Friday | 17:00-22:45 |
| Saturday | 17:00-22:45 |
| Sunday | 17:00-22:15 |
Delivery times
| | |
| --- | --- |
| Monday | 17:00-22:15 |
| Tuesday | |
| Wednesday | 17:00-22:15 |
| Thursday | 17:00-22:15 |
| Friday | 17:00-22:45 |
| Saturday | 17:00-22:45 |
| Sunday | 17:00-22:15 |
Address
Prof. Scharpélaan 35
,
3130 Begijnendijk
Website
Payment methods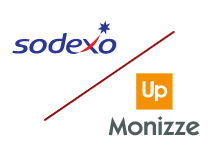 Pizzeria Sipan delivers in the following areas:
Average 4.5 stars out of 57 reviews.
Zeer vriendelijk, jammer van het wachten maar was vanwege de drukte. Heel lekker!
21/05/2022 on 21:50
15/05/2022 on 19:35
This order was placed on a busy day. Delivery times are then usually longer.