Opening times
| | |
| --- | --- |
| Monday | |
| Tuesday | 11:00-19:00 |
| Wednesday | 11:00-19:00 |
| Thursday | 11:00-19:00 |
| Friday | 11:00-19:00 |
| Saturday | 12:00-20:00 |
| Sunday | 12:00-20:00 |
Delivery times
| | |
| --- | --- |
| Monday | |
| Tuesday | 15:00-19:00 |
| Wednesday | 15:00-19:00 |
| Thursday | 15:00-19:00 |
| Friday | 15:00-19:00 |
| Saturday | 15:00-20:00 |
| Sunday | 12:00-20:00 |
Payment methods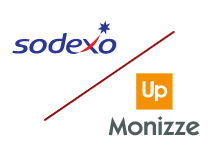 Royal Donuts Beringen delivers in the following areas:
There are no reviews for this restaurant yet.
No products found
Popular dishes
Cheese cake
Nutella-strawberry filling, white chocolate glaze, topped with a large portion of cheese cake and white chocolate sauce.
Brownie bomb
Milk chocolate donut with nutella glaze, nutella cream filling and pieces of brownie.
Oreo Bomb
With nutella cream filling, dark chocolate glaze and oreo pieces.
Party box

Combiboxen

Cool bombs

Royal burger

Royal burger bueno crème
Brownie, bueno crème, aardbeien, pistache, aardbeienconfituur, karamel.
Royal burger vanillepudding
Brownie, vanillepudding, aardbeien, pistache, aardbeienconfituur, karamel.
Royal balls

Berry-sweet fresh
Filling: nutella glaze: raspberry topping: yogurette & raspberries sauce: nutella sprinkles
Caramel cool flash ball
Dark chocolate cream topped with maxi king, refined hazelnuts & topped with caramel sauce.
Choc & lot cinnamon ball
Cinnamon sugar ball, filled with nutella cream, lined with white chocolate sauce & nutella sauce. refined with lotus crumbles & a whole lotus cookie.
Cookie D'& Peanut-Ball
Peanut butter filling with peanut butter glaze, whole milk chunks and a large lump of biscuit dough, refined with nutella lines.
Crispy-pearls rasperry
Filling: nutella glaze: pistachio glaze topping: raspberries, giotto sauce: whole milk chocolate streusel: hazelnut & ground pistachios
Happy fruit
Filling: bueno glaze: whole milk topping: strawberries, blueberries & happy hippo sauce: bueno
Strawberry Choc Ball
Dark chocolate glaze with crunchy bueno pieces + fresh strawberries, with white chocolate sauce & hearty nutella / strawberry filling.
White & juicy-strawberry
Filling: bueno glaze: white chocolate topping: bueno white & strawberries sauce: milk chocolate
Royal bombs

Royal donuts

Vegan donuts

Royal crossnut vegan filled

Royal crossnut filled

Dreamy-hazelnut cross
Vanilla whipped cream filling.
Reeses-peanut cross
Peanut butter filliing.
Crispy-pistacchio cross
Pistachio cream filling.
White-strawberry cross
Vanilla pudding filling.
Salted brownie cross
Nutella cream filling.
Blue-lemon cross
Blueberry cream filling.
Dranken