Opening times
| | |
| --- | --- |
| Monday | |
| Tuesday | 17:00-22:00 |
| Wednesday | 17:00-22:00 |
| Thursday | 17:00-22:00 |
| Friday | 17:00-22:00 |
| Saturday | 17:00-22:00 |
| Sunday | 17:00-22:00 |
Delivery times
| | |
| --- | --- |
| Monday | |
| Tuesday | 17:00-22:00 |
| Wednesday | 17:00-22:00 |
| Thursday | 17:00-22:00 |
| Friday | 17:00-22:00 |
| Saturday | 17:00-22:00 |
| Sunday | 17:00-22:00 |
Address
Hoogstraat 12
,
2850 Boom
Website
Payment methods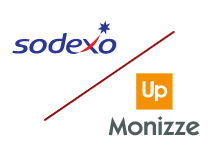 Sushi Saito delivers in the following areas:
Average 4.5 stars out of 79 reviews.
Super lekker!
31/03/2022 on 21:20
Op tijd en lekker. Meer moet het niet zijn.
27/08/2021 on 22:00
Was in orde zelle
16/08/2021 on 6:37
This order was placed on a busy day. Delivery times are then usually longer.
De noedels waren oké. Het leek een beetje aangebrand, maar zeker niet slecht. 15 minuten te laat, terwijl ik het wel bijna 2 uur op voorhand heb besteld.
31/07/2021 on 21:18