Opening times
| | |
| --- | --- |
| Monday | |
| Tuesday | 17:00-22:00 |
| Wednesday | 17:00-22:00 |
| Thursday | 17:00-22:00 |
| Friday | 17:00-22:00 |
| Saturday | 17:00-22:00 |
| Sunday | 17:00-22:00 |
Delivery times
| | |
| --- | --- |
| Monday | |
| Tuesday | 17:00-21:45 |
| Wednesday | 17:00-21:45 |
| Thursday | 17:00-21:45 |
| Friday | 17:00-21:45 |
| Saturday | 17:00-21:45 |
| Sunday | 17:00-21:45 |
Address
Molenstraat 42
,
2550 Kontich
Website
Payment methods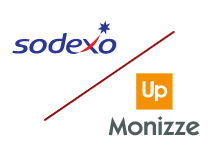 Sushi Sayori delivers in the following areas:
Average 4 stars out of 63 reviews.
Altijd hele lekkere verse sushi, Levering op tijd!
16/05/2022 on 8:58
This order was placed on a busy day. Delivery times are then usually longer.
Was de slechtste poke bowl ooit gegeten, grote stukken groenten en tonijn op wat rijst gesmeten en amper saus, smaakte naar niks
14/05/2022 on 8:50
Snelle levering en altijd lekker verse sushi!
12/05/2022 on 7:54
Zeer vers en heel lekkere sushi! Prima!
29/01/2022 on 20:42
Uitdrukkelijk meegegeven dat er geen Sesam mocht worden toegevoegd, owv een zeer zware allergie (met de dood tot gevolg). In de levering zat toch Sesam. De leverancier heeft dan wel een nieuwe levering gebracht.
27/01/2022 on 13:22
Eten was ok, bezorging was 45 min te laat, daardoor waren de warme gerechten koud. Jammer!
22/01/2022 on 21:35
Super!
04/12/2021 on 23:20