Opening times
| | |
| --- | --- |
| Monday | 16:30-22:30 |
| Tuesday | |
| Wednesday | 16:30-22:30 |
| Thursday | 16:30-22:30 |
| Friday | 16:30-22:30 |
| Saturday | 16:30-22:30 |
| Sunday | 16:30-22:30 |
Delivery times
| | |
| --- | --- |
| Monday | 16:30-22:30 |
| Tuesday | |
| Wednesday | 16:30-22:30 |
| Thursday | 16:30-22:30 |
| Friday | 16:30-22:30 |
| Saturday | 16:30-22:30 |
| Sunday | 16:30-22:30 |
Address
Gelmelenstraat 7
,
2900 Schoten
Website
Payment methods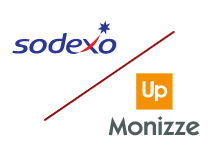 'T Pandje Schoten delivers in the following areas:
Average 4 stars out of 14 reviews.
Was lekker en heel warm bij levering
19/06/2022 on 8:27
Snel geleverd, was nog heel warm. En heel lekker
15/06/2022 on 20:02
Alles super lekker en op tijd geleverd
22/05/2022 on 8:11
Wij hadden een levering gevraagd om 19u15 en werd reeds geleverder om 18u45. Wij vragen Uur levering met reden. Alsook zat er tussen 1 van onze bestelde durums pompelmoes! Uiteraard was de honger hierna meteen over. Jammer dat dit zo is tegengeslagen.
25/04/2022 on 8:56
This order was placed on a busy day. Delivery times are then usually longer.
Anderhalf uur gewacht op uitgedroogde koude pita. Nooit meer.
07/04/2022 on 21:26
Lekker en zeker voldoende!
04/04/2022 on 22:40
Was lekker
20/03/2022 on 10:09