Opening times
| | |
| --- | --- |
| Monday | 11:00-14:00 & 17:00-22:00 |
| Tuesday | |
| Wednesday | 11:00-14:00 & 17:00-22:00 |
| Thursday | 11:00-14:00 & 17:00-22:00 |
| Friday | 11:00-14:00 & 17:00-22:00 |
| Saturday | 11:00-14:00 & 17:00-22:00 |
| Sunday | 11:00-14:00 & 17:00-22:00 |
Delivery times
| | |
| --- | --- |
| Monday | 11:00-14:00 & 17:00-22:00 |
| Tuesday | |
| Wednesday | 11:00-14:00 & 17:00-22:00 |
| Thursday | 11:00-14:00 & 17:00-22:00 |
| Friday | 11:00-14:00 & 17:00-22:00 |
| Saturday | 11:00-14:00 & 17:00-22:00 |
| Sunday | 11:00-14:00 & 17:00-22:00 |
Address
Gitschotellei 115
,
2600 Antwerpen
Website
Payment methods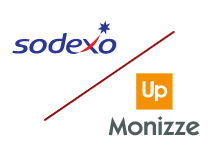 'T Perfecte Huis delivers in the following areas:
Average 4 stars out of 43 reviews.
Beste pizza uit de buurt
20/06/2022 on 19:37
Heel lekkere pizza maar om 16.30u besteld voor 17.30u. Maar pas gekregen om 19.30u!! Ik had als dessert chocolade mousse. Die was op dus had de bezorger tiramisu bij dat ik moest betalen terwijl ik dit niet lust. Ze hadden niets op voorhand laten weten!!
17/06/2022 on 19:52
Perfecte pizza, van t perfecte huis, lekker
15/06/2022 on 20:42
Neem je telefoon op
28/04/2022 on 19:10
No products found
Popular dishes
Pizza margherita
Tomaat, mozzarella.
Pizza salami
Tomaat, mozzarella, pikante salami.
Pizza parmiggino
Tomaat, mozzarella, aubergine, parmezaan.
Pizza's

Huisgemaakte deeg
Gebraden kip

Voorgerechten
Italiaanse antipasti
Parma, parmezaan, salami, pikante salami, ham.
Bruschetta mix (6 stuks)
Tomaat, basilicum, look, parmezaan, tonijnsla.
Dranken

Wijnen

Bieren

Desserts