Opening times
| | |
| --- | --- |
| Monday | 15:00-20:00 |
| Tuesday | |
| Wednesday | 15:00-20:00 |
| Thursday | 15:00-20:00 |
| Friday | 15:00-21:00 |
| Saturday | 15:00-21:00 |
| Sunday | 15:00-20:00 |
Delivery times
| | |
| --- | --- |
| Monday | 17:00-20:00 |
| Tuesday | |
| Wednesday | 17:00-20:00 |
| Thursday | 17:00-20:00 |
| Friday | 17:00-21:00 |
| Saturday | 17:00-21:00 |
| Sunday | 17:00-20:00 |
Address
Sint-martinusplein 11 bus 21
,
3600 Genk
Website
Payment methods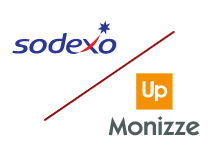 Sushi & More delivers in the following areas:
Average 3.5 stars out of 4 reviews.
27/03/2022 on 19:56
This order was placed on a busy day. Delivery times are then usually longer.
De bezorging duurde wat lang.. Ze belden wel een 10 min voor levering dat het langer had geduurd..en dat ze onderweg waren.Maar ze hadden wat extra's bijgevoegd ter compensatie dat was wel leuk .Alles was superlekker.Enkel de wonton soep had weinig smaak
06/02/2022 on 10:49
Er was iets fout gegaan met de bestelling waardoor we meer dan 2 uur hebben moeten wachten. De sushi was niet bepaald lekker. Weinig smaak
17/10/2021 on 9:00
No products found
Nigiri
Maki

Temaki

Special Rolls

Groot Rolls 8 stuks
Dragon roll
Tempura garnaal bedekt met smeuîge avocado topping - 8 stuks.
Rainbow roll
Kleurrijke garnaalrol met tonijn en zalm topping- 8 stuks.
Chicken roll
Knapperige kip met avocado en een vleugje pesto + avocado topping 8 stuks.
Spicy tuna roll
Pittige tonijn bedekt met avocado topping - 8 stuks.
Green ebi roll
Crunchy garnaal, avocado en zeewier- 8stuks.
Veggie roll
Tempura groenten, avocado en pesto, bedekt met avocado topping en cashewnoten - 8 stuks.
Flamed ebi roll
Crunchy garnaal met avocado en geflambeerde sashimi zalm als topping.
Sushi Sets

Halal
Sashimi set flamed
3x zalm en 3x tonijn.
Nigir sake set flamed( 8 stuks)
Nigiri maguro set flamed (8 stuks)
Sushi set ( 22 stuks)
Voor 1 persoon: 6x kappa maki, 8x california maki, 8x uramaki.
Sushi set veggie ( 42 stuks)
Voor 2 personen: 6 x tamago maki, 6 x kappa maki, 6 x avocado maki, 6 x wakame maki, 16 x veggie roll, 2 x nigiri tamago.
Sushi set ( 40 stuks)
Voor 2 personen: 4 x sake, 6 x kappa maki, tempura roll, california roll, kushi roll en kanimaki, 2 x nigiri tamago.
Partyschaal - 50 stuks - 3/4 pers.
Voor 3 à 4 personen: 4 x sake, 4 x maguro, tempura roll, dragon roll, california roll, ura roll, 2x sashimi tonijn, 2x sashimi zalm, 2 x nigiri tamago, 2 x nigiri ebi en zeewiersalade.
Partyschaal super deluxe - 78 stuks - 5 pers.
4 stuks flamed sake nigiri, 4 stuks flamed maguro nigiri,, 8 stuks tempura roll, 8 stuks rainbow roll, 8 stuks california roll, 8 stuks ura roll, 4 stuks sashimi zalm, 4 stuks sashimi tonijn, 6 stuks sake maki, 6 stuks tekka maki, 6 stuks avocado maki en 4 porties zeewiersalade, 4 nigiri flamed ebi, 4 nigiri tamago
Snack

Halal
Tempura
Tempura garnaal - portie 2 stuks
Tempura veggie - portie 6 stuks
Tempura groenten
Loempia - 1 stuk
Kip loempia
Loempia's kip ( 5 stuks)
Kip loempia, 5 stuks.
Mini loempia veggie
Vegetarische loempia- 6 stuks
Gyoza
Kip dumplings, 3 stuks.
Gyoza ( 4 porties)
Kip dumplings, 12 stuks.
Wok

Halal
Seafood
Mix van zeevruchten, groenten en lichte pikante knoflooksaus.
Choise of: Zonder, witte rijst , bami, nasi
Soup

Miso soup
Japanse soep bereid van sojabonenpasta.
Wonton soup
Chinese soep met dumplings.
Salads

Scampi salad
Krokante garnaaltjes bedekt met dressingsaus.
Seafood salad
Mix van zeevrcuhten bedekt met dressingsaus.
Chuka wakame
Zeewiersalade.
Kids
Kipnuggets en friet
4 stuks kipnuggets met een portie friet.
Drinks